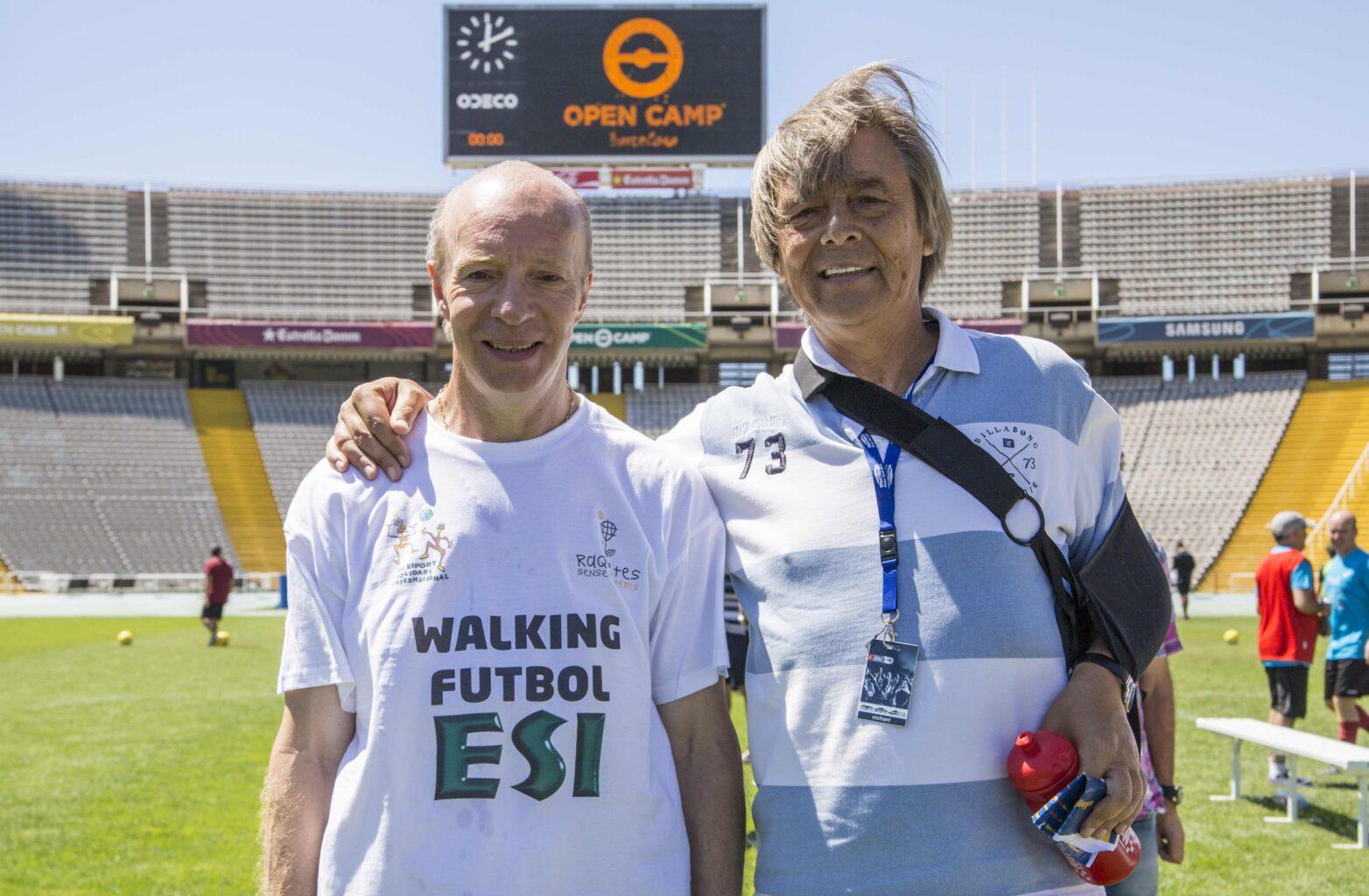 The 2 founders of WABOL® Steve Archibald and Silvio
WABOL®: "We don't stop doing sport because we are getting old. We get old because we stop doing sport".
It's similar to football but it is not football nor a version of football.
WABOL®, is a game were players can only walk, no running is permitted. It's a game designed to help people stay in shape and maintain an active lifestyle regardless of age and/or physical form.
Come and try Wabol® as the leagues start soon.
WABOL® previously known as Walking Futbol Union® is the name of the game registered and promoted by two ex-football players; Steve Archibald and Andrew Sims Szegedi (SILVIO), to promote the game in Spain.
Our goal is to offer people over fifty the opportunity to exercise while enjoying our game.
Everyone! Although directed at persons over 50 years old, this new sport can be played by anyone between 5 and 100 years old.
First WABOL® - Walking Futbol Union®- Presentation Film
WABOL® Walking Futbol Union® first film on June 28, 2017 at the LluÏs Companys Olympic Stadium, Barcelona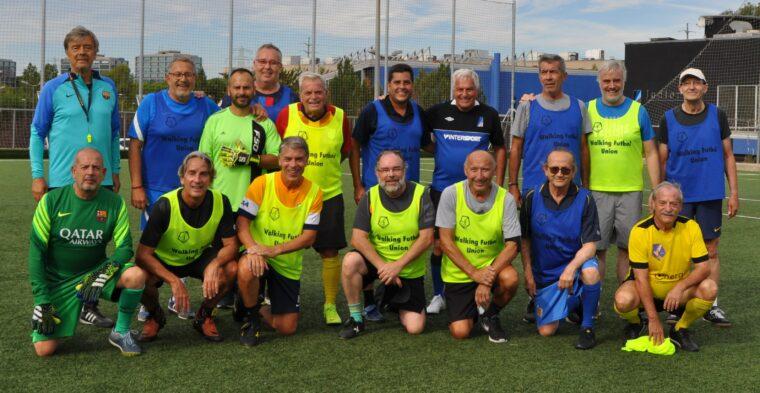 A WABOL exhibition match was played in the magnificent facilities of the Sant Cugat Junior Club.With players mostly resident in Sant Cugat and with the
Read more >
"Walkingbol is 49% physical exercise and 51% social component"​
"The most democratic sport in the world"​
" Walkingbol is an instrument of happiness"
"There is no sport as egalitarian as Walkingbol"​