Last Thursday, October 3, training of Walking Futbol Union
More than 30 players in Thursday's session.
Fun, exciting, was this week's training with all the players but especially with the members of a new team from the Gandhi Foundation who had a great time and obviously so did we.
«As always, thanks to everyone and special mention to Orenes and Xavi who, although injured, came to help us.
Also thank l'Agrupació Barça Jugadors for the Barça shirts they donated for the Gandhi Foundation players who received them with great enthusiasm. » Silvio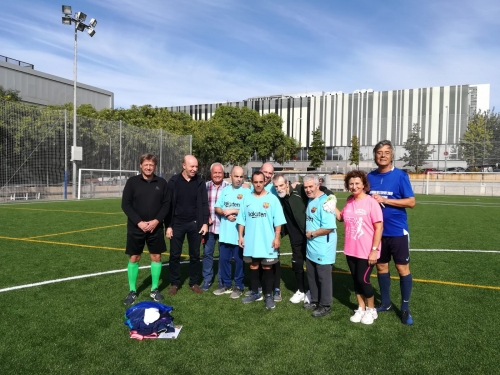 Fundación Gandhi team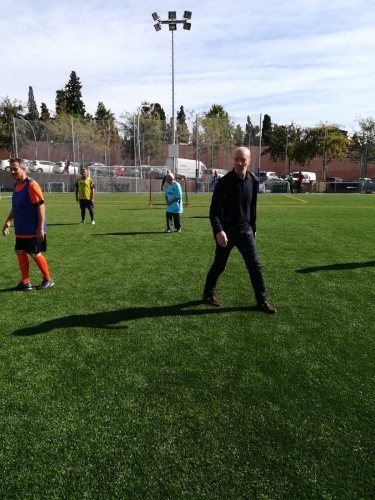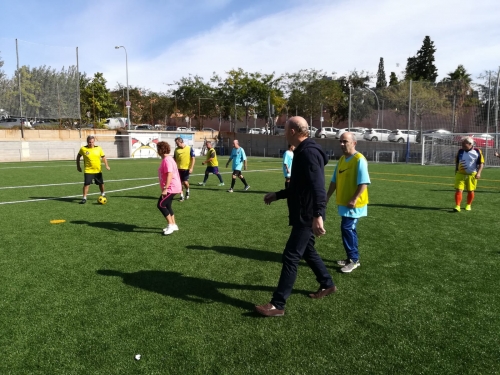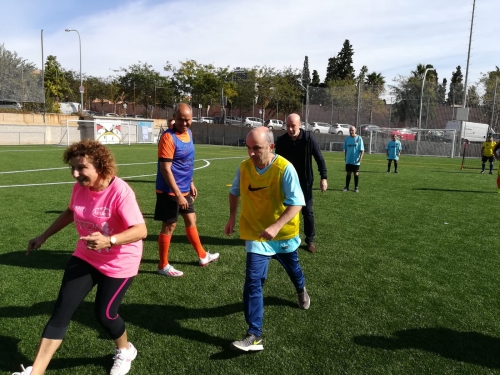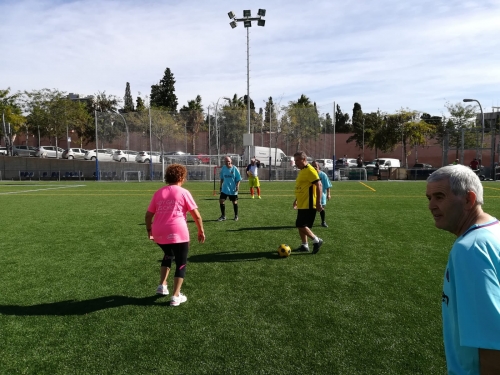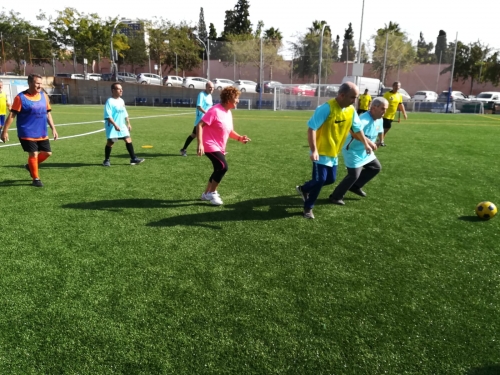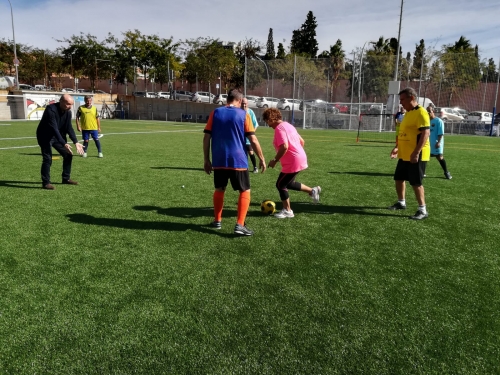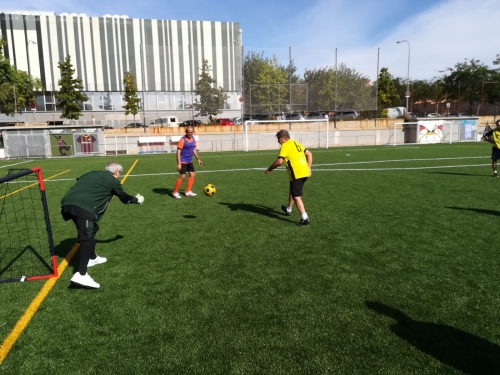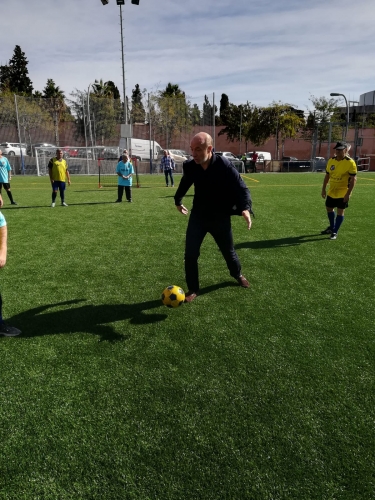 Steve Archibald in action

Great save by goalkeeper of Gandhi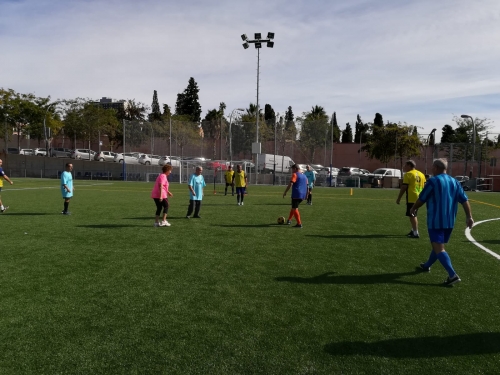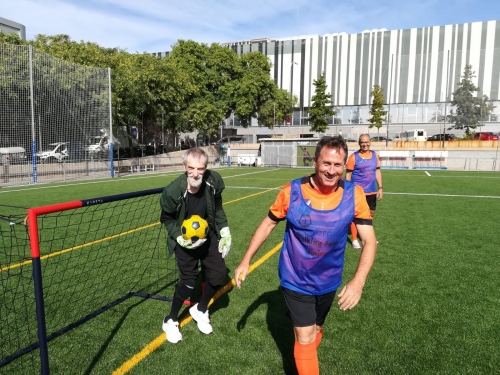 In the foreground our great player and best person Joan Castillo and with the ball in his hands the very good goalkeeper of the Gandhi Foundation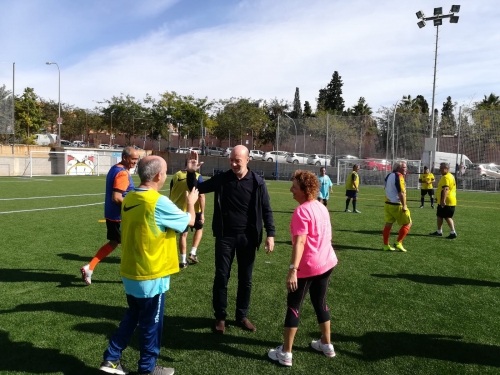 Luisa Barba