Walking Futbol Union participates this year in the Fira Gran de Barcelona
From June 12 to 15 and from 10 am to 8 pm in the Drassanes Reials of Barcelona.
The Fira Gran is the Hall of the Elderly of Cataluya.
It was born in 1999 with the firm willingness to bring together those services, products and technologies that substantially improve the quality of life of the elderly.Therefore, this space serves as a sideboard for any type of product or service whose purpose is of interest to this social sector.
Some of the proposed areas are related to culture, training, leisure, sports, social services, health, new technologies, food and cosmetics. In addition, FiraGran has established itself as one of the meeting points for professionals in care to older people. Thus, this creates a fair space for participation and advice; Likewise, the organization awards 6 prizes for those initiatives that significantly help the elderly.
Come and see us!!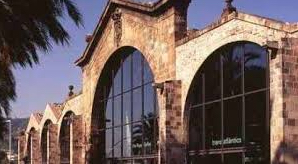 By Luisa Barba